Some Words On Intent
Radiator isn't a typical FPS mod. I try to mess with you. I like ambiguous narratives. The focus is never on shooting.
Above all, I strive to take up topics that aren't usually represented in video games, or media in general - such as Byzantine art, or the lesbian community - and give them prominence. Please judge me with mercy.
(And remember, you need a copy of HL2: Episode Two to play!)
What's Going On?
This is a placeholder page, more or less, created for IGF 2011. The mod isn't actually ready for release yet. A public download will come later; easy painless .EXE for PC users, and a simple .zip for differently-abled Mac users.
Other Mods
As long as you have HL2:Ep2, try:
License
The VMFs packaged w/ Radiator are under a Creative Commons Attribution-Noncommercial-Share Alike 3.0 United States License.
Distribution
You may freely distribute this complete HL2 mod however you see fit, so long as you do not directly receive money for doing so. If you wish to include this mod on a magazine cover disk or subscription download service, please get in touch.
Donate via PayPal
Buy me a beer, if you want.
Vol. 2: "Dalloway"
(Issue 1, January 2011) FLATLANDER WOMAN: Film noir love story among Byzantine mosaics in Brooklyn; a sophisticated inquiry into the nature of identity... You also shoot a lot of people, but it's okay, it's out of love, right?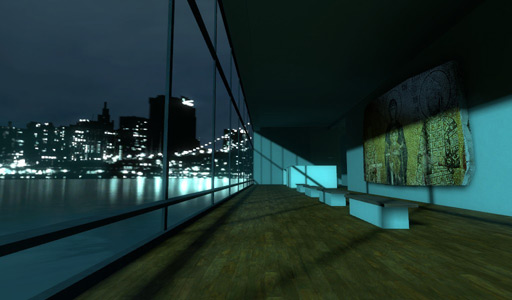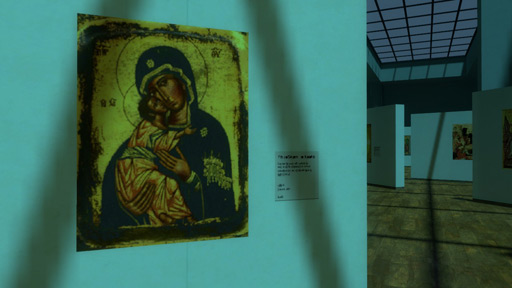 Mrs. Dalloway said she would buy the flowers herself.

For Lucy had her work cut out for her. The doors would be taken off their hinges; Rumpelmayer's men were coming. And then, thought Clarissa Dalloway, what a morning - fresh as if issued to children on a beach.
Volume 2 is about: Museums, social networking, gender politics, Women's rights, Brooklyn, the Talking Heads, philosophy, planning parties, film noir, loving and hating.